On December 1, 2021, the project participants managed to meet in person for the first time. Despite timely preparations, the meeting realization was uncertain till the very last moment. Due to another rising covid-19 wave, some participants had to cancel their travel plans.  However, we did not give up and we spent 3 days full of training, reporting and social gathering, with respect to covid-19 safety measures.
The first part of this 3-day meeting was devoted to the project Mid-term review: ESR´s presentations and reporting to the European Commission representative. Our project officer, Mr. Szymon Sroda, was satisfied with the management and development of our project, he was open to our questions and supportive with our requests.
For the second part of our meeting we scheduled the research groups and training. Occasional fights with the presentation equipment technique supported the spirit of team cooperation and we managed it all.
We made the evenings more pleasant with the social events: the ascent to the lookout tower Petřín (a loose copy of the Eiffel Tower) followed by a gourmet dinner right at the foot of the tower and the private tram ride with T3 Coupé in the magical atmosphere of the evening Prague (we thank our partner Chaos Group for sponsoring this unique experience).
The last meeting day was opened with the presentation of Martin Čadík from Brno University of Technology who introduced the Image and Video Quality Assessment. The following speakers presented these topics: Material Capture (A. Ghosh), Material representation for predictive rendering (T. Boubeker), Production-ready glitter BRDF models (A. Atanasov), Digital reality (P. Slusallek), Simulating radar effectively with MC methods (A. Rath), Smart interaction (N. Mitra).
After all these lectures it was necessary to relax the mind so the ESRs set out to enjoy Go-Karting where the adrenaline and fun hit the maximum.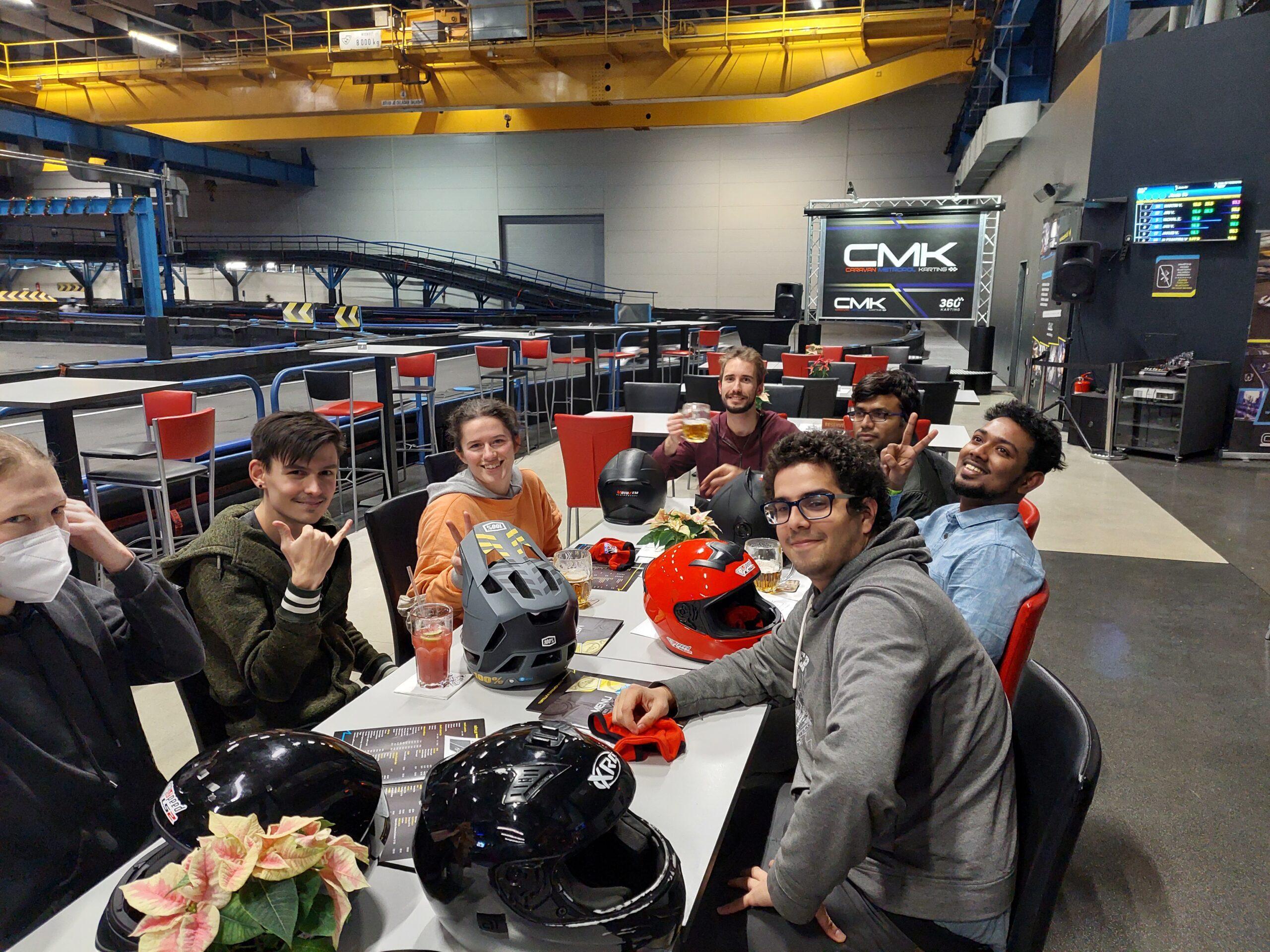 That´s not all folks. We did something extra – during the Saturday morning we made a PRIME introductory video on the premises of the university, and we also took a few shots outside –  who would resist when the world-famous Charles Bridge was freshly covered with the bright snow…
See you at the EGSR conference and PRIME training in sunny Prague in July 2022!