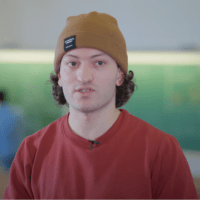 Mohcen Hafidi
Start Date : 14 May 2021
Greetings! I am Mohcen hafidi, and I am an Algerian computer graphics enthusiast.
My journey commenced with a B.S. In Computer Science all the way to a M.S. In Computer Graphics (CG), and ends with around two years of CG freelancing with people from all across the globe.
I am now proud and happy to be one of the CG group members at CUNI in Prague, serving as a Ph.D. Student.